Summer of Film 2013

Learn how to make a short film this summer.
Call Amy 303.916.1515 for details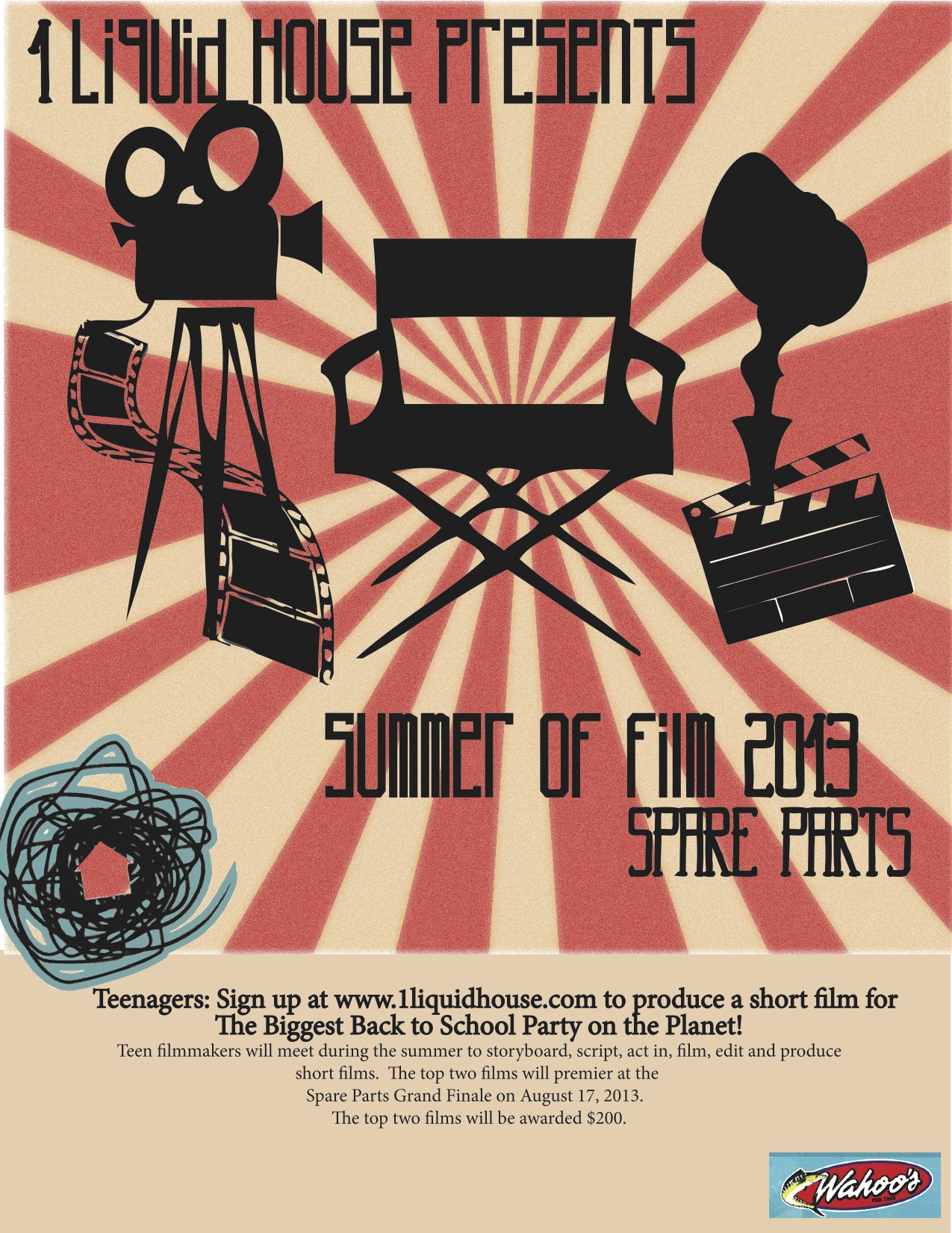 Promo Video

1 Liquid House Promo Video
Promotional video created during the 2012 Film Camp

2011 Film Camp
We had an awesome Film Camp July 24-30 working with Inside|Out Global – a leading film company focused on teenagers and their ideas, creativity, passions, and abilities. The gala film premier took place at Spare Parts 2011 (Gothic Theater, July 31).
Check out the short films and public service announcements!
Leftovers

RE[space] Productions
Speak Your Mind

Sparatic Sky Production
Be Yourself (PSA)

RE[space] Productions
Stop Bullying (PSA)

Sparatic Sky Production

Other Videos


Spare Parts 2010

Long Boarding